Aims and Scope
Georgios Michail, Georgios Androutsopoulos, Panagiotis Panas, Georgios Valasoulis, Ifigenia Papadimitriou, Konstantinos Poulas, Georgios Adonakis
---

Background:
Colposcopy has a key role in the diagnostic work-up and management of abnormal cervical cytology, but it might generate negative feelings of mainly anxiety and pain to the patients undergoing such examination. These feelings are interrelated, with the anxiety fueling the painful sensations. The aim of our study was to investigate the effects of preliminary administration in terms of pain and anxiety relief that the preliminary administration of paracetamol would have on patients undergoing diagnostic colposcopy.
Materials & Methods:
We conducted a single center prospective study which enrolled 112 patients with diagnosed or suspected cervical pathology who were examined at the Outpatient Colposcopy Clinic of Patras University Hospital, over a 7-months period. Patients were randomly assigned to one of the two groups. The interventional group received 1gr of paracetamol (acematiminofen) in pill form, 30 to 60 minutes before colposcopic assessment; the control group received no medication. At the end of consultation, all participants completed a 2-page questionnaire.
Results:
More patients of the interventional arm did not experience any pain at all during colposcopy compared with the control group. However, this difference was statistically not significant, probably because of the small number of patients. Moreover, there were no differences in mild and moderate pain rates between the interventional and control groups. Severe pain was only experienced by patients in the control group. Further data analysis from the first time as and for repeat colposcopy patients showed similar findings regarding pain intensity rates in the interventional and control group. When considering anxiety levels, no differences were observed between the two groups.
Conclusion:
The preliminary administration of low dose paracetamol in a pilot sample of colposcopy patients did not illustrate significant benefits in terms of experienced pain and anxiety levels.
---
February 15, 2021
Pranay Wal, Nikita Saraswat, Rashmi Saxena Pal, Ankita Wal, Madhvi Chaubey
---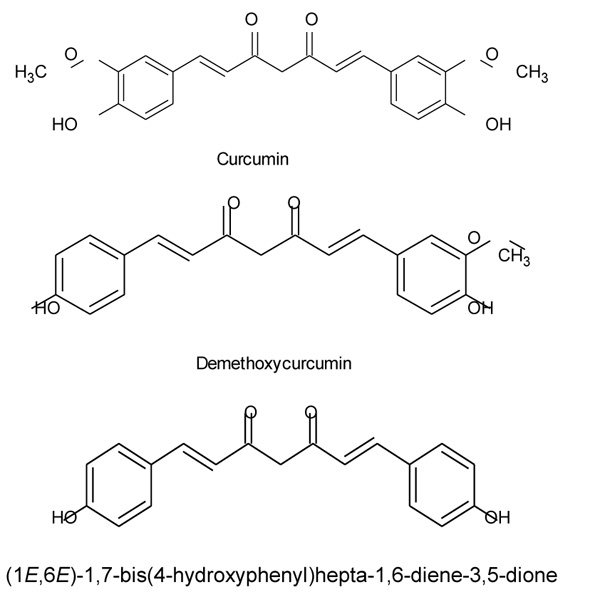 Background:
Curcumin is an active constituent of Curcuma longa, which belongs to Zingiberaceae family. It is derived from the Rhizome of a perennial plant having molecular formula C21H20O6 and chemically it is (1, 7- bis (4- hydroxy - 3 methoxyphenyl) -1, 6 - heptadine - 3, 5 - diene), also known as diferuloylmethane. Curcumin has been extensively used as a herbal constituent for curing several diseases and is scientifically proven to show major effects as an anti-inflammatory agent.
Objective:
Inflammation is an important factor for numerous diseases including diabetes neuropathy, cancer, asthma, arthritis, and other diseases. Prophylaxis of inflammatory diseases through synthetic medications tends to have major toxicity and side effects on a large number of population. The foremost aim of this review paper is to assess the natural anti-inflammatory effect of curcumin, source, and mechanism of action, potential therapeutic effect and models associated. Additionally, this paper aims to scrutinize inflammation, sources of reactive oxygen species, and pathways of reactive oxygen species generation and potential side effects of curcumin.
Methods:
Selection of data has been done by studying the combination of research and review papers from different databases like PubMed, Medline and Web of science from the year 1985- 2018 by using search keywords like "curcumin", "anti-inflammatory", "ROS", "Curcuma longa", "medicinal uses of curcumin", "assessing parameters", "inflammation", "anti-oxidant"
Results:
On the basis of our interpretation, we have concluded that curcumin has potential therapeutic effects in different inflammatory diseases, it inhibits the inflammatory mediators, oxidation processes, and oxidative stress and has no severe toxicity on animals and humans.
Conclusion:
Oxidative stress is a major cause of inflammation and curcumin has a good potential for blocking it. Curcumin is also easily accessible herbal source and should be consumed in the form of food, antioxidant, anti-inflammatory agents and further observation should be done on its therapeutic parameters, risk factors, and toxicity studies and oral viability.
---
September 30, 2019